About Cleveland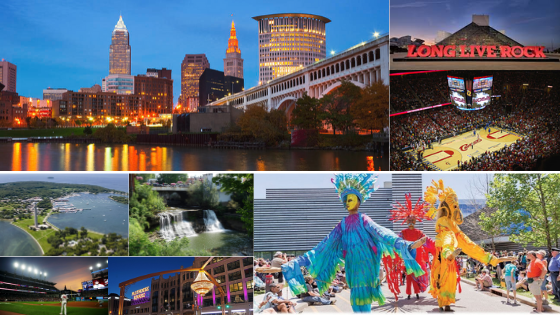 Cleveland is one of the largest cities in the midwest, boasting a booming downtown region that features world class dining and entertainment, and many surrounding suburban areas.
Nicknamed "The Forest City", Cleveland has a number of beautiful parks that are worth exploring. From the Cleveland Metroparks to the Cuyahoga Valley National Parks, you will never be bored.
Check out This is Cleveland for a comprehensive list of things to do in the surrounding area!